Reporter's name: Libby Hayward

Sighting Description: FIVE American White pelicans in Deer Lagoon near Double Bluff Road ~7AM. They swam slowly south and now ~9AM are about mid Lagoon west of the west dike trail. Have photo. Seen from the south end of Deer Lagoon Road. My first sighting of multiple pelicans this year; saw the lone pelican same place 4/15 AM.

Location: South end of Deer Lagoon Road

Date and time: 4/24 7-9AM

Above comment submitted Apr 24, 2018

---


Reporter's name: Cathy Donckers

Sighting Description: Flock of 11 White Pelicans on the west end of Deer Lagoon. I have been watching only one for a little over a week as it was hanging out with a flock of geese, but now it has been joined by other White Pelicans.

Location: West end of Deer Lagoon, Freeland Wa.

Confirmation: White Pelican

Date and time: 4.24.2018 @ 7:30 a.m.

Above comment submitted Apr 24, 2018

---


Reporter's name: Joe Sheldon

Sighting Description: seven Mountain Bluebirds -- two males and five females.

Location: Pacific Rim Institute, south of Coupeville

Confirmation: This is the second time Mountain Bluebirds have been at PRI in the last week. There were seven at that time (one male and six females. Matt Bartells found the birds. I photographed them and submitted the photos to WOS. I did not have a campera this evening.

Date and time: 22 April 2018 7:30 to 7:45 pm

Above comment submitted Apr 22, 2018

---


Reporter's name: Phyllis Kind

Sighting Description: Two Evening Grosbeaks at my feeder this morning. First time I've seen them on our property.

Location: Off Honeymoon Bay Rd., two miles N of intersection with 525

Date and time: 4/22/18, 10:30 a.m.jgi

Above comment submitted Apr 22, 2018

---


Reporter's name: Patrick F. Hussey

Sighting Description: I may not have this right as I am a new birder; put up a wooden swallow box about 25 feet up a Doug fir; this am, on top of box (opening I think would be too small) appeared what I think was a Rough-winged swallow.

Location: Down Donahey 3 miles north of Greenbank Farm, overlooking Admiralty Inlet and next to ravine creek.

Date and time: Sat. April 21st, 7:30 am

Above comment submitted Apr 21, 2018

---


Reporter's name: Mary Hollen

Sighting Description: Three fully adult Western Purple Martins flying and perching near where they nested last year. Not very vocal, but interested in the appearance of a human installing a mailbox nest on a piling.

Location: Lagoon Point neighborhood

Date and time: 4/19/18 8:00pm

Above comment submitted Apr 20, 2018

---


Reporter's name: Lynne and George Jensen

Sighting Description: Pair of Band-tailed pigeons landed at our bird feeders this morning. Perched on top of the feeders for awhile and then landed on the ground to feed. We've see them very occasionally at our feeders over the years. Something scared them off and they flew back to the woods.

Location: Log Cabin Road in Clinton.

Date and time: April 20, 2018 at 9AM

Above comment submitted Apr 20, 2018

---


Reporter's name: Peter West Carey


Sighting Description: I also spotted what I believe to be a Leucistic Bald Eagle. I'm new to birding but have lived in Snohomish and Island counties most of my life, so I know bald eagles. This one looked odd, but I was taking a photo somewhat toward the sun and had to overexpose, which I thought was making the black feathers look lighter.

It wasn't until I saw Mary's post today that I went and reviewed my photos, which I'll post here.

Spotted at Deer Lagoon first flying toward the bluff and then perched above it ( the bluff to the North of the lagoon).

Location: Deer Lagoon

Date and time: 8/18/18 7:59:30am then 8:11:46

Above comment submitted Apr 18, 2018

---


Reporter's name: Mary Morgan

Sighting Description: leucistic Bald Eagle, just hanging out in a tree at Windjammer Park early in the morning

Location: Windjammer Park, Oak Harbor

Date and time: 4/17 abt. 7:15 am

Above comment submitted Apr 18, 2018

---


Reporter's name: Joe Sheldon


Sighting Description: Seven Mountain Bluebirds at Pacific Rim Institute foraging in recently disked field. One male, six females.

Location: Pacific Rim Institute south of Coupeville

Confirmation: Seen and reported by other experienced birders.

Date and time: 15 April 2018 at 5:10 pm.

Above comment submitted Apr 15, 2018

---


Reporter's name: Cathy Donckers

Sighting Description: Lone white pelican

Location: west end of Deer Lagoon

Date and time: 4-12-2018 7:30 a.m.

Above comment submitted Apr 12, 2018

---


Reporter's name: Dave Parent

Sighting Description: A single White Pelican. Will it be another big year for them?

Location: Near the Keystone Spit side shore of Crockett Lake

Date and time: 4/10/2018 8pm

Above comment submitted Apr 11, 2018

---


Reporter's name: Mary Hollen

Sighting Description: Violet Green Swallow pair courting on the house gutter in front of their (now customary) eave nest.

Location: Lagoon Point

Date and time: 4/6/18 7:30am

Above comment submitted Apr 6, 2018

---


Reporter's name: M Ford


Sighting Description: 2pileated woodpeakers at suet cake. West side of hwy just north of greenbank

Location: Near Greenbank

Confirmation: Site says rare

Date and time: 3-23-2018

Above comment submitted Apr 5, 2018

---


Reporter's name: Dave Parent

Sighting Description: Partial leucistic Dark eyed Junco. The left cheek had a smudge of white feathers while the right cheek showed a very large white patch. Otherwise, typical junco coloration.

Location: Feeder off Saratoga Road, Langley

Date and time: 4/1/18 10am

Above comment submitted Apr 2, 2018

---


Reporter's name: Traci York

Sighting Description: First Hutton's Vireo of the season and a Chestnut Backed Chickadee building a nest in a tiny excavated hole in the crook of a dying (or dead) madrona tree. He/she was collecting moss from the ground and lichens from branches... stuffing it's little beak full!

Location: Broadway St., Coupeville in forest West of the Church right off highway 20.

Date and time: April 1 @ 3:15

Above comment submitted Apr 2, 2018

---


Reporter's name: William Fritsch


Sighting Description: We spotted a beautiful Short-Eared Owl at Crockett Lake this afternoon. (Easter Sunday.) It is rare at this time of year. I have a number of beautiful photos of this lovely owl.

Location: Crockett Lake about mid-lake.

Confirmation: The short eared owl is rare at this time of year per the Audubon list. I have three photographs that I posted a while ago.

Date and time: April 1, 2018. 2PM. (This is not an April Fools Day Joke!)

Above comment submitted Apr 1, 2018

---


Reporter's name: Cathy Donckers

Sighting Description: Stunning, large (may have appeared large and round due to the fluffed feathers as it was a cool morning) very white (almost no gray tint) Northern Strike perched on the top of a wild scrubby tree at the corner of our backyard on Deer Lagoon. I do not recall ever seeing one before, so I had to do a lot of research to identify this bird. Very white with a beautiful, narrow, very black band across it's eyes. It sat facing me for at least 10 minutes (probably 50 feet away), but too far to take a good picture. I did watch it through binoculars as I wanted to memorize what this bird looked like. One of the most beautiful birds I have seen. Under "Birds of Washington" it is listed as uncommon.

Location: Southeast corner of Deer Lagoon, from Shore Avenue.

Date and time: 10:30 a.m., 3.29.2018

Above comment submitted Mar 31, 2018

---


Reporter's name: Darwin Wile

Sighting Description: Townsend's warbler - in my yard, seems early.

Location: Soundview Drive, on bluff above Deer Lagoon

Date and time: 3/29/18; 5:10 pm

Above comment submitted Mar 29, 2018

---


Reporter's name: sarah dore

Sighting Description: have a robin pecking on my bedroom window. There is a lot of droppings am concerned that the Robin is ill

Location: honeymoon lake drive

Date and time: 03/26/18 3/27/17 from 6 am on

Above comment submitted Mar 27, 2018
Editor's response: Thanks for your concern. Birds pecking at windows is a common occurrence during breeding season. It's thought they mistake their reflection for a rival in their territory. Here is some information about how to deter them: https://www.backyardchirper.com/bird-info-219.html

---


Reporter's name: Dave Parent

Sighting Description: Hybrid "Olympic" Gull chasing a Rufous Hummingbird. I have never before observed this behavior. It began when a gull interrupted the male hummer's courtship display. The gull was obviously intent on making an appetizer out of the hummer and was doing a good job keeping up with it. It ended when the hummer made a dive into the trees.

Location: Off the bluff at the end of Greenbrier Ln, Langley

Date and time: 3/25/18 4pm

Above comment submitted Mar 26, 2018
Schedule changes: Remember to check this space a few hours before any Whidbey Audubon Society event in case weather or illness cancels it. Consider signing up to receive updates by email.

Birding In The Neighborhoods - Weekly Field Trips

South Whidbey
The trips are every other Thursday and the meeting time varies with the season. If you would like to be notified of the events, contact Cathi Bowers (email).

North Whidbey
The trips are on the 2nd Wednesday of each month. If you wish to be notified of the events, contact Marcia Lazoff (email).

Saturday, May 12: Field trip
EARTH SANCTUARY
Earth Sanctuary is a wonderful area at any time of year, but it's especially lovely in the spring when the birds are singing. We will look and listen for spring migrants and our resident birds. The Earth Sanctuary parking lot is very small, so we'll meet at 8 a.m. at Bayview Park and Ride lot to carpool there. Please be prepared to pay a $7.00 entry fee. More information on Earth Sanctuary. The trip is limited to 12 participants so please email trip leader Linda Bainbridge to reserve your space (email).

SAVE THE DATE
Saturday, September 22, 2018 from 10 a.m. to 1 p.m.
The Bird In The Hand Bird Festival
Bayview Farm and Garden and the Bayview Hall, Langley Every other year Whidbey Audubon Society brings its bird specimen library out for the public to enjoy. Volunteers are needed to help. Contact Robin Llewellyn or Cheryl Bradkin.
Picture Gallery
Post your pictures
Leucistic Bald Eagle
six female Mountain Bluebirds at PRI
Male Mountain Bluebird
Spotted Towhee
-- Tony Zoars
Pileated Woodpeckers
Short Eared Owl 3 At Crockett
-- William Fritsch
Short Eared Owl 2 At Crockett
-- William Fritsch
Short-Eared Owl at Crockett Lake
-- William Fritsch
Deer Lagoon Snow Bunting
Western Scrub Jay
-- Gord Wilson
Eurasian Wigeons
Eurasian Wigeon Pair
American Goldfinch
Rough-legged Hawk
Rough-legged Hawk
Long-tailed Duck (female), Deer Lagoon
Horned Lark
White-throated Sparrow
Female Yellow-shafted Northern Flicker
Blue Jay
Red Breasted Sap Sucker
Blue Jay
Barred Owl S End Lagoon View Drive
Back Side of Barred Owl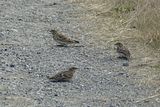 Deer Lagoon Lapland Longspurs 9/24/17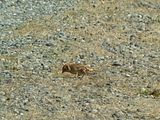 Lapland Longspur - Crockett Lake 9.24.2017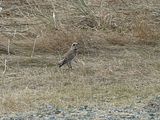 Horned Lark - Crockett Lake 9.24.2017